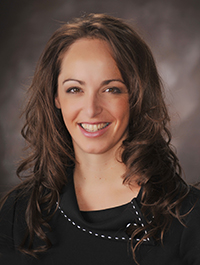 Blair focuses her practice in the areas of business litigation defense with experience in gas and coal law, complex commercial litigation, and real estate and land use litigation matters. She has represented numerous business entities of all sizes in a wide range of litigation in both state and federal courts in Tennessee, West Virginia, and Virginia. Blair has the experience to handle all aspects of litigation from the filing of the complaint or initial response through judgment or settlement including court hearings, trials, mediation and settlement negotiations.
Representative clients/matters include: defending two of the largest gas and coal companies in numerous cases including both contract and tort matters, and defending against class action litigation; prosecuting and defending numerous land use cases in southwest Virginia and in Tennessee, including appellate work before the Tennessee Court of Appeals; and performing work with the Department of the Interior working on prosecution of violations of the Endangered Species Act and the importation of items that are protected under that Act.
For the past five years, Blair has been recognized for her work in business litigation and listed as a Virginia's "Super Lawyers" [Rising Stars – 2013 to present]. Among other academic and professional awards, Blair was the recipient of the Energy & Mineral Law Foundation Scholarship in 2008 and 2009, the James H. Davis III Scholarship, the Energy and Mineral Law Foundation Coal Scholarship, the Willard Owens Award for Excellence in Community Service and the Sutin-Blackwell Prize for Excellence.
Contact
540.404.1343 Mobile
540.443.2850 Blacksburg Main
540.777.3450 Roanoke Main
bwood@cowanperry.com
Education
Appalachian School of Law, JD, Valedictorian – 2010
– Law Review Senior Articles Editor, Executive Board 2009 – 2010; Associate Editor 2008 – 2009
– Justice of the Honor Court 2007-2009
– Energy and Mineral Law Society, Treasurer 2008-2009; President 2009-2010
Medicolegal Death Investigation School, Coroner – 2005
Dive Rescue International PSD School, Professional Rescue/Recovery Diver – 2003
Tennessee Law Enforcement Training Academy – 2002
University of Nevada, Las Vegas, Bachelor Degree – 1998
Admissions
Virginia
Tennessee
West Virginia
U.S. District Courts for the Western and Eastern Districts of Virginia
U.S. District Court for the Eastern District of Tennessee
U.S. District Court for the Southern District of West Virginia
United States Court of Appeals for the Fourth Circuit
Publications
The Oil Pollution Act of 1990: Improper Expenses to Include In Reaching the Limit On Liability,
8 Appalachian J.L. 179 (2009)
Mineral Rights: What You Need to Know Now!: Coalbed Methane Ownership,
National Business Institute (Roanoke, VA 2013)
Click edit button to change this text.
Click edit button to change this text.